Updates on Services for Fall Quarter 2022
Dear Bruins and Community,
Amid the continuing challenges posed by the COVID-19 pandemic, the well-being of students remains the utmost importance to UCLA and UCLA Counseling and Psychological Services (CAPS). CAPS' plans for fall quarter 2022 are designed to best meet this challenge, including provision for more student sessions than were available in past academic years. Below are updates.
CAPS Updates for Fall 2022
CAPS will operate both in person and via telehealth for Fall 2022.
CAPS is located in John Wooden Center West and business hours are Monday - Thursday 8:00 am - 6:00 pm and Friday 8:00 am - 5:00 pm.
**CAPS will operate in compliance with UCLA COVID policy and guidance. Students must be compliant with COVID vaccine policy for in-person services, and must wear a mask.
Eligibility and Fees

Regardless of insurance plan or current residence, all registered UCLA students are eligible for same-day clinical consultation, help with coordination of mental health care and support, as well as referral and treatment recommendations.
To access care, students should begin by calling CAPS at (310) 825-0768 to schedule a telehealth/phone triage appointment Monday through Thursday 9:00 am - 4:00 pm and Friday 9:00 am - 3:00 pm. Students will be evaluated in a timely triage or "brief screen" appointment (usually 15-20 minutes), provided with treatment recommendations and usually follow up mental health care at CAPS or other appropriate referrals when indicated.
Students who have had CAPS services in the past, but have not had an appointment in more than a quarter should also reinitiate treatment by calling for a telehealth brief screen appointment as well.
Students in crisis should access the CAPS crisis line at (310) 825-0768 24/7
Session Limits
CAPS session limits are as follows: Four sessions for all registered and eligible UCLA students, regardless of University of California Student Health Insurance Plan (UCSHIP) coverage, and four additional sessions (eight sessions total) for those with UCSHIP or as clinically indicated. CAPS will continue to monitor and adjust session limits to meet demand, reduce wait times and provide quality short-term care.
Health Insurance
Health insurance enrollment is required for all students, as we want to ensure that all students have the coverage they need for when they may need it. UCSHIP is a systemwide plan providing enhanced health, mental health, dental and vision benefits to all enrolled students. Each year the majority of students opt for this comprehensive insurance option.

UCSHIPis automatically included as part of students' registration fees each term unless students complete the insurance waiver form stating they have private insurance and meets all of UCLA's criteria.

UCSHIP Waiver: When a student waives UCSHIP a different fee structure applies to visits and services at both the Ashe Student Health and Wellness Center and CAPS.

Financial Aid and UCSHIP: UCSHIP premium is often covered as part of UCLA's financial aid package, but waiving UCSHIP means these funds may be not be released or available for other use

UCSHIP off-campus/Out of State:UCSHIP is part of the Anthem network. This means students are covered by Anthem Blue Cross and Delta Dental, which offer a network of providers across the country. If a student lives in the U.S. but is not coming to campus in the fall, the Ashe Center and CAPS will coordinate referrals and help navigate the health care system to get the care needed near home in a safe and timely way. Note that referrals are not required for urgent care or emergency room visits.

UCSHIP Out of Country:UCSHIP also provides worldwide coverage. Whether traveling or living outside the U.S., students and dependents are covered under UCSHIP can use the BlueCard Worldwide program. Visit the UCOP website for details: https://www.ucop.edu/ucship/benefits/when-youre-traveling.html

UC Mental Health Outpatient Costs: UCSHIP/Anthem outpatient therapy/behavioral care now is provided with a $0 co-pay. Students may now access therapy or psychiatry outpatient services for $0/copay. More information about insurance copays is available.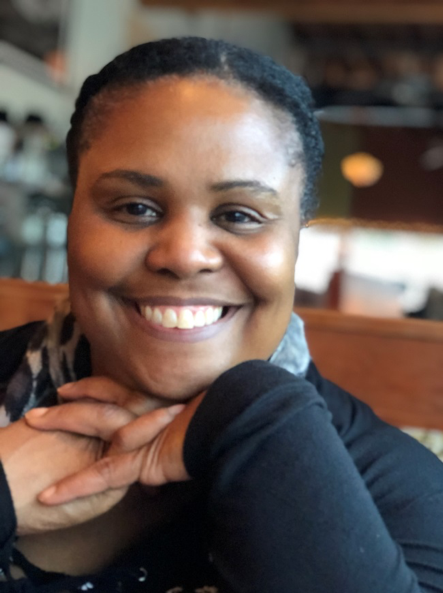 Additional Support for Students
Additional CAPS Services
Group Therapy: CAPS will continue to offer a robust group-therapy program remotely via telehealth platform in Fall 2021. The full range of Group therapy services will be available to non-SHIP and SHIP students. Please check our CAPS website for Group Offerings

Psychiatry Services: CAPS will continue to offer psychiatry services to in-state SHIP students. Students without SHIP will be offered psychiatry services only in urgent situations for full-fee.

"Drop In" Services: CAPS continues to offer both in person and telehealth "drop-in" services in some satellite spaces, including the UCLA LGBTQ Center, Transfer Center, Undocumented Student Program, Samueli Engineering, the School of Law and Anderson School of Management. These services allow students to "drop in" to speak to a clinician for consultation and/or non-clinical supportive care. Please refer to the CAPS website or call CAPS for more information on these

UCSHIP Behavioral Health Services (BHS) continues to be a longer-term referral for students with UCSHIP insurance who are currently in California. BHS will continue to operate largely remotely this Fall 2020 as well. A referral is needed from CAPS to access BHS services

Live Health Online. Additional telehealth treatment options, including individual therapy and medication management, are available for students with and Without SHIP insurance through the Anthem teletherapy platform. This service is available for a $0 copay for all students with UCSHIP. In addition, CAPS fully cover costs for non-UCSHIP studentswho would like to take advantage of this service.

Resilience in Your Student Experience (RISE) Center continues to provide resilience, mental health and wellbeing support through online and remote workshops, training, healing spaces, education and outreach services.
Out-of-State Care for Students
In-State Students: Students residing in California are also eligible for a triage assessment with a CAPS clinician, short-term individual therapy, group therapy, and psychiatry services at CAPS, when clinically appropriate. Students needing longer term or more specialized care will be provided with referrals.
Out-of-State Students: Due to state law and California Board of Psychology and Board of Behavioral Sciences restrictions, students using private insurance plans and residing outside of California are eligible only for clinical coordination and referral to a provider in their local area. Students with UCSHIP have access to the robust national Anthem network to meet their treatment needs.
Nicole Green, Ph.D.
Executive Director
Counseling & Psychological Services (CAPS)
Campus Assault Resources & Education (CARE) Program
Co-Chair, Semel HCI Mindwell Pod
Pronouns: She/Her