Updates on Services for Fall Quarter 2020
Dear Bruins and Community,
Amid the continuing challenges posed by the COVID-19 pandemic, the well-being of students remains the utmost importance to UCLA and UCLA Counseling and Psychological Services (CAPS). Since fall quarter, CAPS has revised our practices to best meet this challenge, including provision of more student sessions than were available in past academic years. Below are updates and FAQs.
CAPS Updates since Fall 2020
CAPS HAS BEEN OPERATING 100% REMOTELY SINCE THE FALL 2020 QUARTER.
Eligibility and Fees

All registered UCLA students are eligible for same-day clinical consultation and help with referrals, linkage, treatment recommendations, and coordination of mental health care and support regardless of insurance plan or current residence.
Students In-State: Students residing in California remain eligible for a brief screen assessment with a CAPS clinician, short-term individual therapy, group therapy and psychiatry services at CAPS, when clinically appropriate. Students needing longer term or more specialized care will be provided with referrals.
Out of State Students: Due to state law and California Board of Psychology and Board of Behavioral Services restrictions, students residing outside of California are eligible only for clinical coordination and referral to a provider in their local area based on student insurance plans. Students with UC Student Health Insurance Plan (UCSHIP) have access to the robust national Anthem network to meet their treatment needs.
Session Limits
CAPS suspended session limits for spring and summer 2020, during the height of the pandemic. In order to meet the anticipated growth in demand for mental health care in the 2020-21 academic year and to reduce wait times CAPS reestablished session limits in 2020-21. With expanded staffing, these session limits are more generous than previous academic years. CAPS session limits are as follows: Four sessions for all registered and eligible UCLA students, regardless of UCSHIP coverage, and four additional session (8 sessions total) for those with UCSHIP or as clinically indicated. This new 4/8 model is an expansion of CAPS previous 3/6 model.CAPS will continue to monitor and adjust session limits to meet demand, reduce wait times and provide quality short-term care.
Health Insurance
Health insurance is a condition of enrollment for all students, as we want to ensure that all students have the coverage they need for when they may need it. UCSHIP is a system-wide plan providing enhanced health, mental health, dental and vision benefits to all enrolled students, and each year the majority of students opt for this comprehensive insurance option.

UCSHIPis automatically included as part of students' registration fees each term unless students complete the insurance waiver form stating they have private insurance and meets all of UCLA's criteria.

UCSHIP Waiver: When a student waives UCSHIP a different fee structure applies to visits and services at both the Ashe Student Health and Wellness Center and CAPS.

Financial Aid and UCSHIP: UCSHIP premium is often covered as part of UCLA's financial aid package, but waiving UCSHIP means these funds may be not be released or available for other use

UCSHIP off-campus/Out of State:UCSHIP is part of the Anthem network. This means students are covered by Anthem Blue Cross and Delta Dental, which offer a network of providers across the country. If a student lives in the U.S. but is not coming to campus in the fall, the Ashe Center and CAPS will coordinate referrals and help navigate the health care system to get the care needed near home in a safe and timely way. Note that referrals are not required for urgent care or emergency room visits.

UCSHIP Out of Country:UCSHIP also provides worldwide coverage. Whether traveling or living outside the U.S., students and dependents are covered under UCSHIP can use the BlueCard Worldwide program. Visit the UCOP website for details: https://www.ucop.edu/ucship/benefits/when-youre-traveling.html

UC Mental Health Outpatient Costs: UCSHIP/Anthem outpatient therapy/behavioral care now is provided with a $0 co-pay. Students may now access therapy or psychiatry outpatient services for $0/copay. More information about insurance copays is available.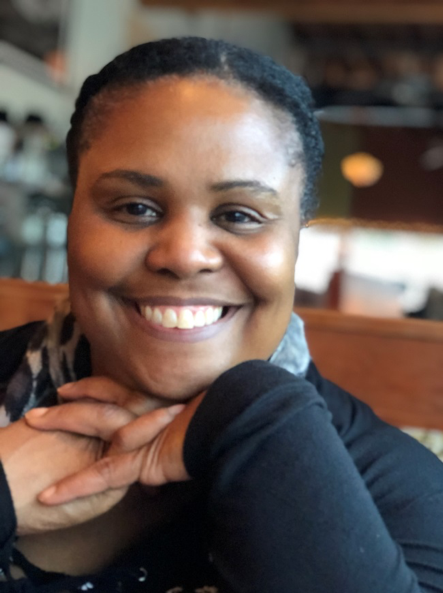 Additional Support for Students
Additional CAPS Services
Group Therapy: CAPS will continue to offer a robust group-therapy program remotely this academic year. The full offering of Group therapy services will be available to non-SHIP and SHIP students. Please check our CAPS website for Group Offerings

Psychiatry Services: CAPS will continue to offer psychiatry services to in-state SHIP students. Students without SHIP will be offered psychiatry services only in urgent situations for full-fee.

Remote "Drop In" Services: CAPS continues to offer remote "drop-in" spaces for some satellite communities, including the UCLA LGBTQ Center, Transfer Center, Undocumented Student Program, Samueli Engineering, the School of Law and Anderson School of Management. These services allow students to "drop in" to speak to a clinician for consultation and/or non-clinical supportive care. Please refer to the CAPS website or call CAPS for more information on these

UCSHIP Behavioral Health Services (BHS) continues to be a longer-term referral for students with UCSHIP insurance who are currently in California. BHS will continue to operate largely remotely this Fall 2020 as well. A referral is needed from CAPS to access BHS services

Live Health Online. Additional telehealth treatment options, including individual therapy and medication management, are available for students with and Without SHIP insurance through the Anthem teletherapy platform. This service is available for a $0 copay for all students with UCSHIP. In addition, CAPS fully cover costs for non-UCSHIP studentswho would like to take advantage of this service.

Resilience in Your Student Experience (RISE) Center continues to provide resilience, mental health and wellbeing support through online and remote workshops, training, healing spaces, education and outreach services.
CAPSFrequently Asked Questions
What has been the utilization of CAPS services since the pandemic
Overall Student Utilization: In 2018-19, CAPS saw about 7,200 unique students. In 2019-20, CAPS saw about 6,000 students, a drop of about 16.5%, with most of the drop due to UCLA's the mid-March decision to move to remote learning.

How did utilization change after the pandemic: When the pandemic caused UCLA to move to remote learning in Spring 2020, CAPS saw a 40% drop in new students seeking treatment. Summer 2020 was busier, with only a 9% drop in utilization from the 2018-2019 academic year

However, students who were in treatment presented for more sessions . CAPS saw an overall 1.6% increase in average sessions provided, average session utilization went up from 4.5 sessions to 5.5 sessions.

What Utilization did CAPS see after the move to Telehealth: CAPS has offered approximately 13,000 telehealth visits since spring 2020.

Why is CAPS returning to session limits?
It was important to suspend session limits for spring and summer 2020, given the stressful transition period for students from the disruption in spring. But with the increased utilization we saw this summer, the distress and concerns students are likely to be facing this fall and the potential for increased wait times for students seeking both initial and follow-up care, we could not continue to suspend session limits. The new limits offer greater access to care than the pre-pandemic limits.


What concerns are students presenting?
Seventy-five percent of students who attended CAPS sessions since spring raised COVID-19 as a concern, according to a review of CAPS feedback questionnaires. Other concerns included social connectedness, productivity, educational concerns and well-being getting "worse" as a result of the COVID pandemic.

Distress and Acuity
• Initially, CAPS saw less acuity or severity in distress among students in spring and summer 2020. Fewer students throughout spring and summer reported suicidal concerns. There was approximately a 7% drop in students reporting suicidal thoughts in spring 2020 but only a 4% drop in summer, indicating distress is increasing.
This could mean that those in distress were initially too overwhelmed initially to reach out, but have done so now.
• CAPS is also seeing spikes in general distress (not only suicidal thoughts, but academic, social and emotional distress) based on our CCAPS 34 assessment, which clients are asked to complete at each session.

What barriers to telehealth were reported?
Most-reported barriers, listed in order, are:
• Poor Wi-Fi/internet
• Lack of privacy
• Unsupportive home environments/mental health stigma from family

UCLA has several programs that can assist students with purchasing or borrowing laptops, wifi hotspots, and other devices. Students may visit Bruin Resources and Tools for more information. Any student who may be facing financial hardship is encouraged to reach out to our Economic Crisis Response Team for assistance.

Have students adapted to telehealth?
• Over 80% of students surveyed by CAPS said they were satisfied or very satisfied with CAPS telehealth platforms, with many student endorsing that the telehealth clinician support supported them during the pandemic.
• 12.5% said they were dissatisfied, likely due to the barriers named above.
Nicole Green, Ph.D.
Executive Director
Counseling & Psychological Services (CAPS)
Campus Assault Resources & Education (CARE) Program
Co-Chair, Semel HCI Mindwell Pod
Pronouns: She/Her