WELCOME FROM UCLA CAPS' TRAINING DIRECTOR
Dear Prospective Applicant,
Thank you for your interest in the graduate training programs offered at UCLA Counseling & Psychological Services (CAPS). We offer the following four training programs:
An APA doctoral internship in Health Service Psychology
A postdoctoral fellowship for psychologists who have completed their degrees and an APA internship
A practicum for UCLA Ph.D. students in Clinical Psychology
An internship for UCLA Masters' students in Social Welfare
At CAPS, we are committed to supporting the development of multiculturally-competent and ethical professionals with specific expertise in addressing diverse college or university populations. Situated on a campus that reflects the myriad identities represented in our global community, we are invested in having a staff that represents the demographics of the campus, and aware of the unique needs and challenges of our campus community. Our department infuses ongoing reflection on and education in cultural humility, inclusion, and equity in all of our training and professional activities throughout the year.
UCLA students present to our center with a broad range of clinical presentations, developmental issues, and relationship concerns. Professional training at CAPS prepares trainees for assessment and treatment of the full spectrum of clinical acuity present in an outpatient population. CAPS focuses on short-term treatment, which includes delivery of brief evidence-based interventions, crisis management and stabilization. Training in this fast-paced environment will prepare clinicians to be generalists, working in a rigorous way with a large volume of diverse clients.
Supervision is understood as the primary conduit to facilitate development of ethical decision-making, sound clinical judgment, and professional identity development. For this reason, our trainees participate in supervision for all of their different activities at CAPS, providing diverse learning opportunities from a broad range of staff.
In addition to supervision, our program foregrounds participation in a number of training seminars that focus primarily on multicultural competence, clinical skill development in brief treatment, evidence-based treatments in a variety of modalities, law and ethics, and professional development.
Our trainees are intentionally integrated into our staff community. Given our large size, this avails them to learn from a diversity of perspectives, become exposed to professional life on a college campus, and participate in a multitude of training experiences. Our staff are dedicated to the campus community and the work we do to support health, healing, and hope at UCLA. Here, you will become a member of a community that embraces innovation, professional community, and fun!
I hope this information provided below provides you with useful information regarding our programs' components, goals, and application process. If you have any questions, please feel free to reach out to me at tbrown@caps.ucla.edu.
With best wishes,

Tanya Brown, PhD
Training Director, UCLA CAPS
*Photo by Kat Tuohy Photography*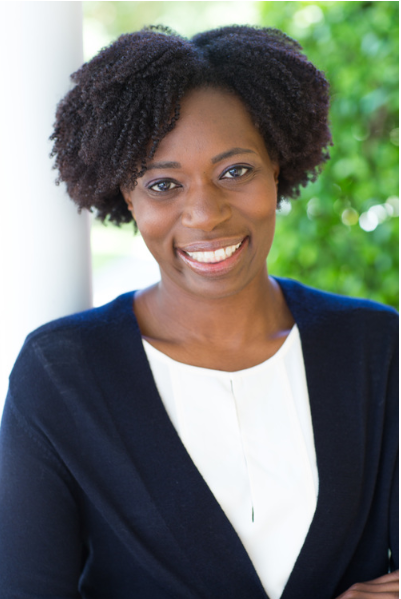 Staff and Setting
Counseling and Psychological Services (CAPS) is a multidisciplinary counseling center for the UCLA student community, offering individual, group and conjoint counseling and psychotherapy to students; prevention and outreach, consultation and education to students, staff and faculty; and training programs for graduates in the mental health professions. We are a multiethnic and multicultural staff of psychologists, clinical social workers and psychiatrists, all of whom have varied training and interests. Our staff is one of the most diverse in the nation.
Students present to UCLA-CAPS with a full range of concerns, from normal developmental issues to severe psychopathology. CAPS offers a variety of interventions to address these concerns. Last year we provided direct clinical services to nearly 7,000 UCLA students and outreach services to more than three times that number, providing an unusually rich opportunity to work in a variety of modalities with a large and diverse population.
APA Accreditation
The UCLA-CAPS doctoral internship in health service psychology is accredited by the American Psychological Association. Inquiries regarding the accreditation of our internship training program may be directed to:

APA Office of Program Consultation and Accreditation
750 First Street, NE • Washington, DC • 20002-4242
Phone: 202-336-5979

The Office of Accreditation's web address may be accessed here: www.apa.org/ed/accreditation. You may also email the Accreditation Office at apaaccre@apa.org.
UCLA Nondiscrimination Policy
The University of California, in accordance with applicable Federal and state Laws and University Policies, does not discriminate on the basis of race, color, national origin, religion, sex, disability, age, medical condition (cancer related), ancestry, marital status, citizenship, sexual orientation, or status as a Vietnam-era veteran or special disabled veteran.
The University also prohibits sexual harassment. This nondiscrimination policy covers admission, access, and treatment in University programs and activities. For additional information about this policy please view the Nondiscrimination and Affirmative Action Policy Regarding Academic and Staff Employment.
COVID-19 Training Program Notice
In light of the COVID-19 pandemic, our center has transitioned to hybrid telehealth and in-person services amidst a university-wide vaccination policy. Staff participate in a flexwork program transitioning from full-time in-person work to a ratio of in-person/remote work days. All staff are expected to adhere to a campus-wide vaccination policy. All training components have remained intact, including in-person supervision weekly. All interviews will be conducted virtually. Any information about our department's operations changes will be provided at the time of interview.
Trainees are notified of changes to service delivery and supervision consistent with departmental policy (i.e. including teletherapy, telesupervision and related training to support it). Trainees are offered essential technical support to enable job functions (i.e. laptop, microphone, speakers).
Please see link to current remote work amendments for the doctoral psychology internship and postdoctoral fellowship in health service psychology: Training Program Remote Work Policies.
The social work internship and practicum program are captive to the UCLA departments of Psychology and Social Welfare. Any changes to program structure will be made in consultation with UCLA departments.