A new service to support the emotional health and wellbeing of our international students, called My Student Support Program (My SSP):If you are feeling overwhelmed with your studies, experiencing uncertainty over recent events, or have something else occupying your thoughts and need to speak with someone, My SSP can help!
Check out the My SSP app!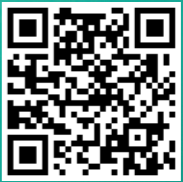 ​Real-time chat or phone call with a professional (24/7, no appointment needed)

In Mandarin, Spanish, French, and English.

For other language preferences, you may request to be set up with a counselor who speaks that language (by appointment, depending on availability.)

Call to schedule short-term support via phone and video sessions with a professional
Support is available in multiple languages and from professions who understand the unique challenges students face when studying in a new environment*
Wellbeing assessments, articles, podcasts to support your emotional wellbeing
content to help support international students' success
Sign up for virtual fitness sessions to help you stay active at home!
Using My SSP is easy!
​Search 'My SSP' from either the Apple App Store or Google Play, select your school and complete the profile.
You can also connect with My SSP by calling 1-866-743-7732 or visiting us.myissp.com
Remember, My SSP is free and confidential -- meaning your professors, friends, family, etc. will not know you reached out unless you choose to tell them.
*My SSP app content and support are available 24/7 in Mandarin, Cantonese (simplified Chinese text), Spanish French, and English. For other language preferences, you may request to be set up with a counselor who speaks that language (by appointment, depending on availability.)